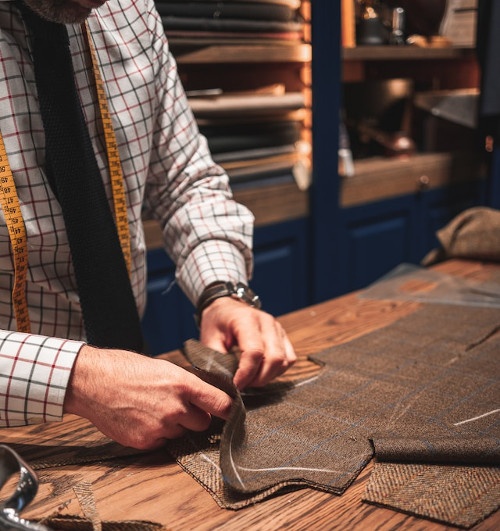 Tailor Made
with PRIDE
Acorn Fashions Services is an Irish owned business based in Wexford. Our streamlined approach headed by Jim Wallace, master tailor, offers top level experience and exceptional knowledge of garment construction. We pride ourselves in making individual, quality, cost effective, hand crafted garments for individuals and groups made on-site in our Wexford factory.
Experience & Service
Producing quality garments for all occasions.
Our Ready To Wear Collection
online store