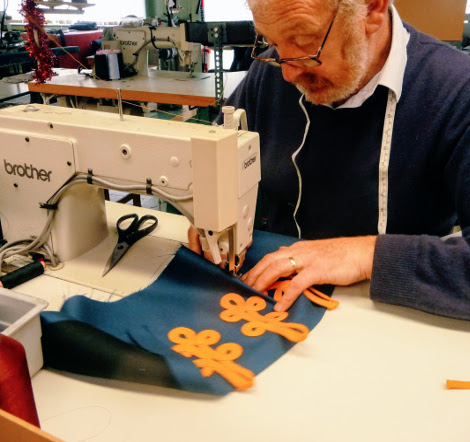 Jim Wallace - Acorn Fashions
Second Generation Master Tailor
I love my work and it is a true joy to make a quality tailored item which fits perfectly and will last for years to come, be that a jacket, tunic or trousers for Ladies and Gentlemen.
I began my career in Wexford, over 45 years ago, under the tutoring of my father James Wallace, primarily making business suits. I trained in the home of British tailoring, Jacob Kramer College in Leeds, where I qualified as a Master Tailor specialising in Design and Garment technology.
My passion for making clothing for the individual, has lead to some colourful partnerships; supplying, Don Johnson in Miami Vice, Jonny Logan and films such as Chariots of Fire, James Bond and Chinatown. I have also produced high end designer collections for John Rocha and Nicky Wallace and more recently dressed opera singers for the National Opera House and actors at Abbey Theatre with period costumes.
Today my business is focused on Dress uniforms for the Defence Forces, Ambulance Service, Coast Guard, Fire Services and Garda officers, Marching and Pipe Band, not forgetting my many private clients. Though I find I enjoy the occasional off-piste challenge, for example, making a suit for a 5 meter mannequin at the Fleadh Cheoil and street performers for Saint Patrick's Day parades.