We make made to measure uniforms for male and female, junior and adult for Marching Bands, Brass and Reed Bands, Concert Bands, Majorettes, Pipe Bands, Choirs and Orchestra. Including the Army Band.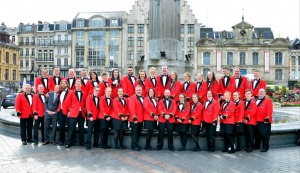 We know how to make garments to accommodate the requirements of band members playing different instruments providing the freedom of movement and fit, allowing the wearer to play comfortably, whilst looking smart.
Once the style and colour of the band uniform has been selected, Acorn can manufacture prototypes in Wexford, for your committee to approve. This is followed by a first and then final fitting when minor tweaks can be done.
Price guide, including VAT
Tunic/Jacket: Polyester wool €240
Polyester €175
Trousers: Polyester/wool €110
Polyester €95
Final price depends on Embroidery, Badges, Braid and Buttons.